Ashland Photos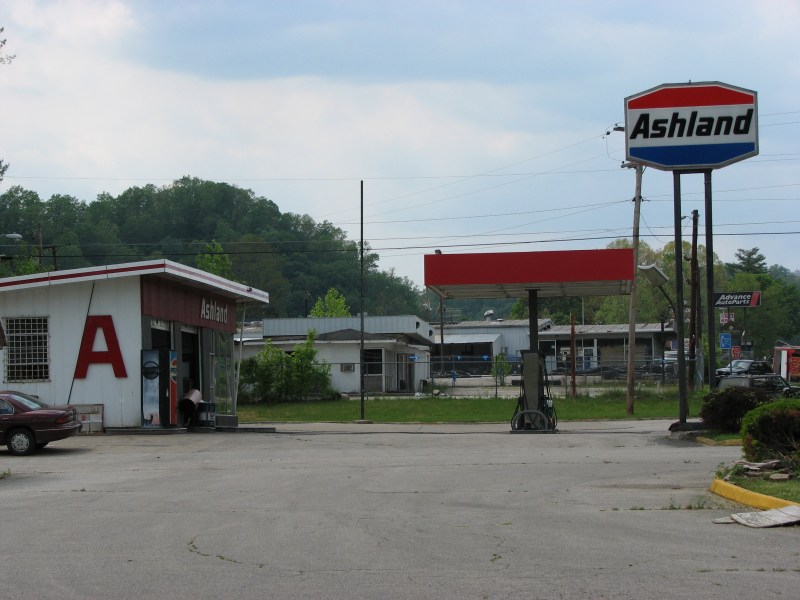 This is a surviving Ashland station in Jackson, Kentucky.
The photo was taken on May 11, 2007 by KoHoSo.
Possibly this station is still open as one of the places Marathon uses to retain the Ashland trademark.
It is located on the south side of Kentucky Route 15 a little to the west of
Park Road and right next door to another local icon, the Parkway Dairy Bar.





This is the Ashland terminal at Huntington, Indiana in 1998.
Ashland provides the Marathon, Speedway, Superamerica, and Starvin' Marvin brands of gasoline.
Photos by Sonya Cirillo.




This one from David Backlin.





Ashland sign and station in West Carrolton, OH.
Taken Oct. 2003 by Tracey Flory.

See also:
Marathon
Speedway
Superamerica