Public Safety Oil (Saf-T-Oil) Photos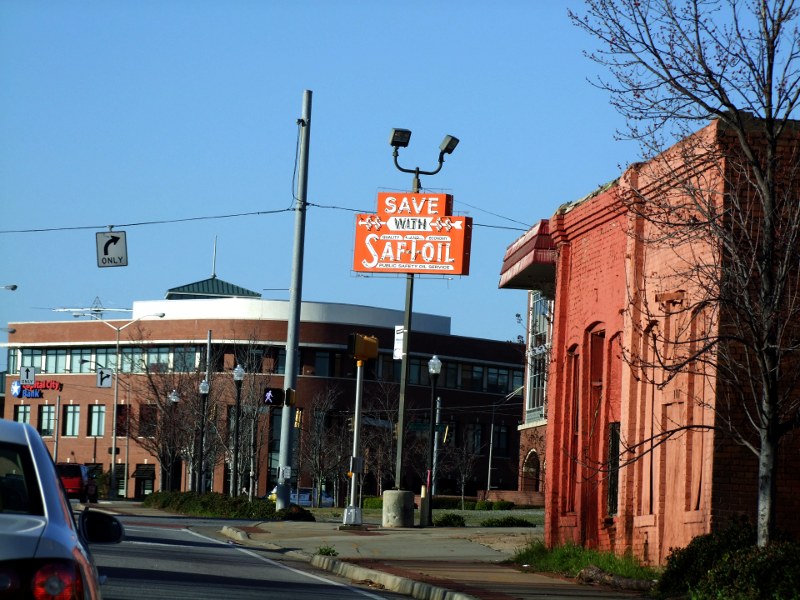 Heading southwest on MLK Jr. Blvd, approaching Walnut Street, Macon Georgia.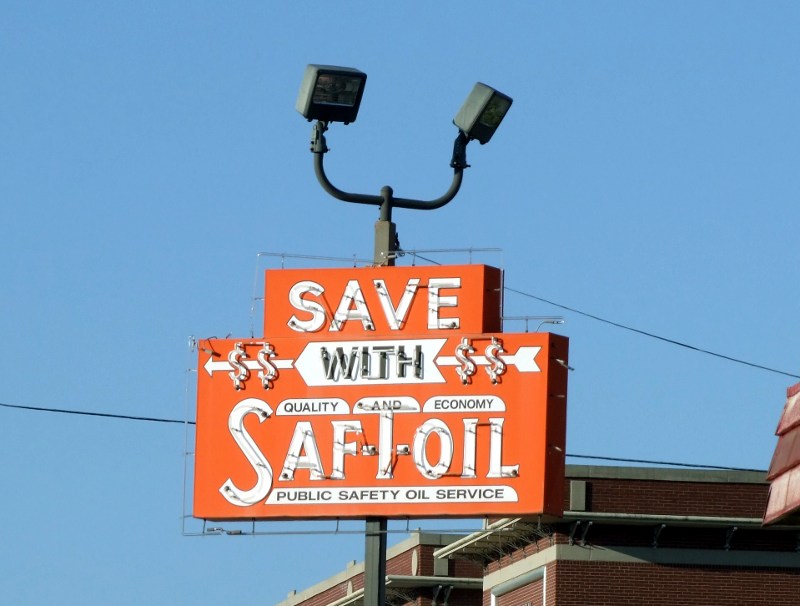 Close-up of the sign, which looks to be in good condition.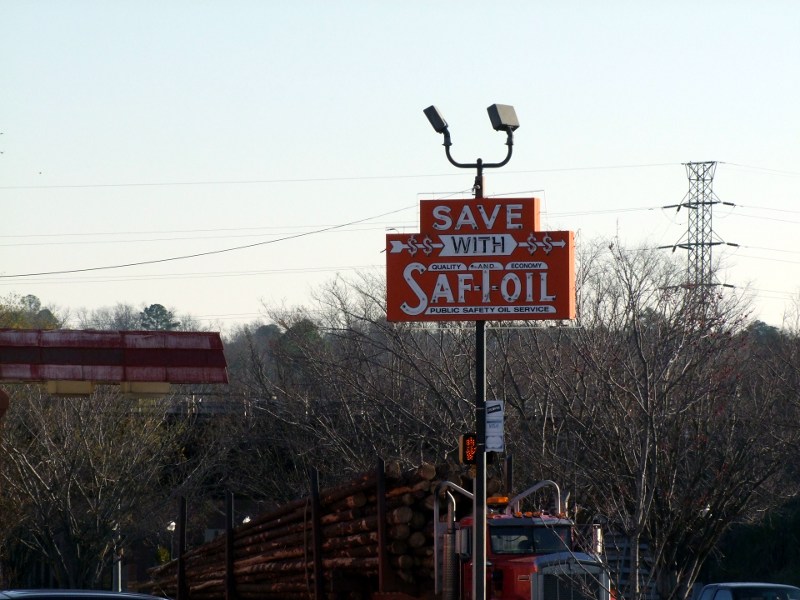 Now standing across Walnut Street looking back at the sign.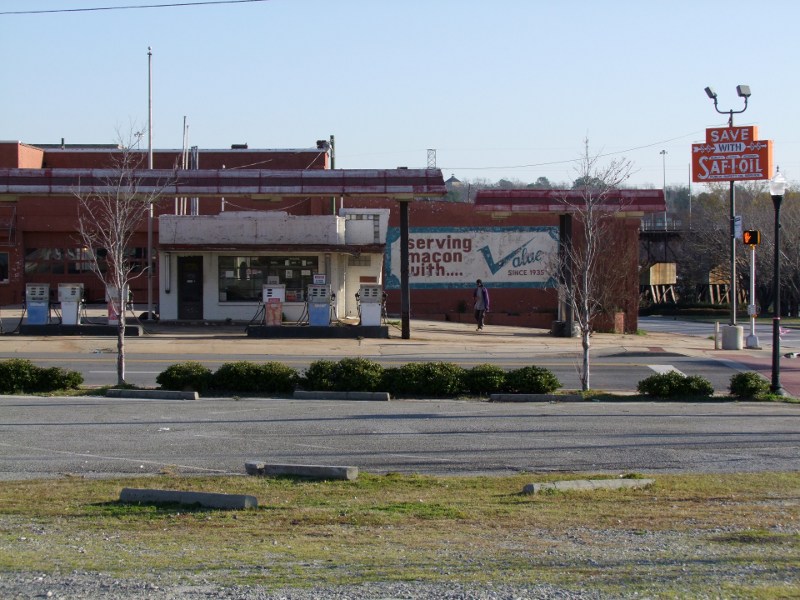 Standing in a parking lot across Walnut Street looking back at the station.
Now we can see the sign painted on the red brick building behind the station.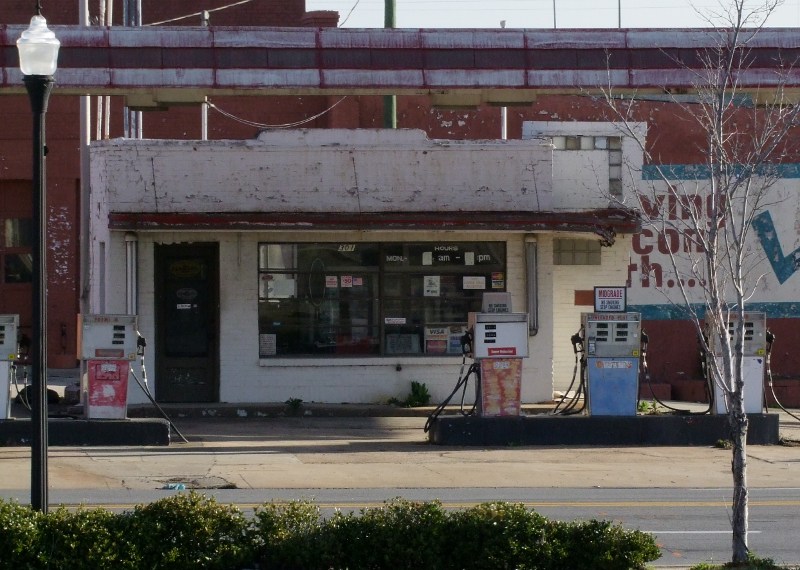 A closer look at the station building.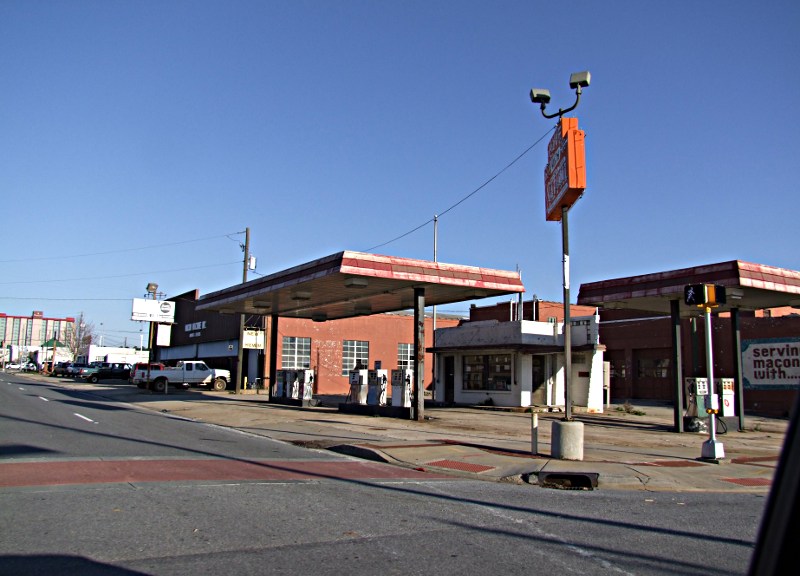 View from out in the intersection.



Public Safety Oil was a small chain in Macon, Georgia started in 1935 by Bob Mullis, and operated by his family until this last location closed in 2009. This is the station at 4460 Walnut Street at MLK Jr. Blvd. Note: According to petroleum historian Wayne Henderson, this location started out as a Peoples Oil Company location and was bought out by Saf-T-Oil around 1946.
All above photos taken February 28, 2013 by John Cirillo.