Road Runner Photos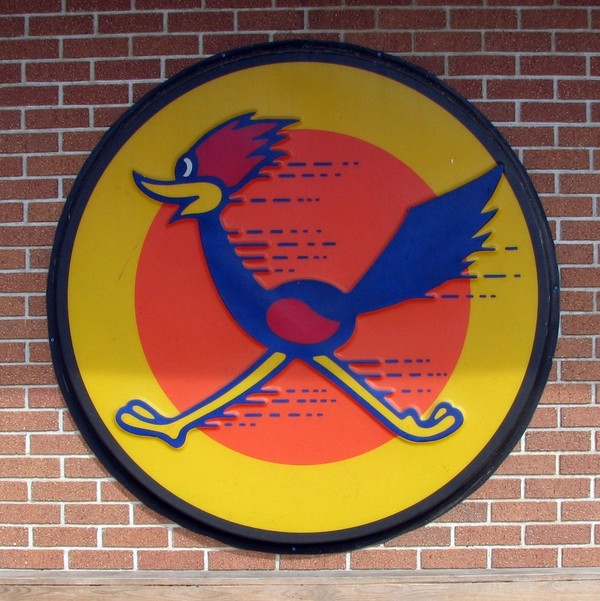 A Road Runner sign, seen at a junk yard near Glenwood, Arkansas.
Photo taken Feb. 15, 2015 b David Backlin.






The Last Road Runner Road Runner was a small chain of gas/convenience stores based in
Texarkana, TX. In the 1980's Road Runner was bought out by
Total Petroleum. The owner of this store based in Idabell, OK
bought the name back from Total, managing to
keep the sole remaining location. -David Backlin
New photo taken June, 2004 by David, replacing the older unclear photo.





Road Runner lives again! This is near Texarkana, TX.

Brief history:

Road Runner was founded by Truman Arnold and was based in Texarkana, TX.
In the 80's, he sold the company to Total. It retained the Road Runner name
for a couple years until all the stations were converted to Total (including
Apco and Vickers). Diamond Shamrock later bought out Total, and DS was
bought by Valero.

This station is owned by Truman Arnold and just opened within the last
couple of months (Spring of 2004) --David Backlin.
This and the next two photos were taken on July 11, 2004 by David Backlin.



Above three all by David Backlin, July 11, 2004.





Here's a completely unrelated Road Runner station in Bedford, Indiana.
On US 50 just east of town. Taken March 31, 2007 by John Cirillo.





Scan of a Road Runner grocery bag from Bryan Sherrieb, sent in 1997.